Derquantel and abamectin: Effects and interactions on isolated tissues of Ascaris suum
Authors
Puttachary, S.
Trailović, Saša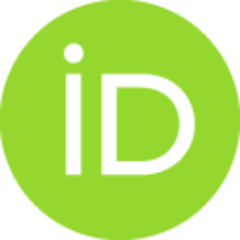 Robertson, Alan P.
Thompson, D.P.
Woods, D.J.
Martin, Richard J.
Article (Published version)

Abstract
Startect® is a novel anthelmintic combination of derquantel and abamectin. It is hypothesized that derquantel and abamectin interact pharmacologically. We investigated the effects of derquantel, abamectin and their combination on somatic muscle nicotinic acetylcholine receptors and pharyngeal muscle glutamate gated chloride receptor channels of Ascaris suum. We used muscle-strips to test the effects of abamectin, derquantel, and abamectin + derquantel together on the contraction responses to different concentrations of acetylcholine. We found that abamectin reduced the response to acetylcholine, as did derquantel. In combination (abamectin + derquantel), inhibition of the higher acetylcholine concentration response was greater than the predicted additive effect. A two-micropipette current-clamp technique was used to study electrophysiological effects of the anthelmintics on: (1) acetylcholine responses in somatic muscle and; (2) on l-glutamate responses in pharyngeal preparations. On s
...
omatic muscle, derquantel (0.1-30 μM) produced a potent (IC50 0.22, CI 0.18-0.28 μM) reversible antagonism of acetylcholine depolarizations. Abamectin (0.3 μM) produced a slow onset inhibition of acetylcholine depolarizations. We compared effects of abamectin and derquantel on muscle preparations pretreated for 30 min with these drugs. The effect of the combination was significantly greater than the predicted additive effect of both drugs at higher acetylcholine concentrations. On the pharynx, application of derquantel produced no significant effect by itself or on responses to abamectin and l-glutamate. Abamectin increased the input conductance of the pharynx (EC50 0.42, CI 0.13-1.36 μM). Our study demonstrates that abamectin and derquantel interact at nicotinic acetylcholine receptors on the somatic muscle and suggested synergism can occur.
Keywords:
Abamectin / Combination / Derquantel / GluCls / Interaction / nAChRs
Source:
Molecular and Biochemical Parasitology, 2013, 188, 2, 79-86
Projects:
NIH NIAID R56 AI047194-11 to R.J.M., NIH NIAID 1R21AI092185-01A1 to APR and funding from Zoetis Animal Health to R.J.M. and A.P.R.