Effects of selenium yeast level in diet on carcass and meat quality, tissue selenium distribution and glutathione peroxidase activity in ducks
Authors
Baltić, Milan Ž.
Dokmanović-Starčević, Marija
Bašić, Meho
Zenunović, Amir
Ivanović, J
Marković, Radmila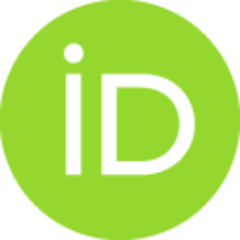 Janjić, Jelena
Mahmutović, Hava
Article (Published version)

Abstract
The aim of this study was to assess how dietary supplementation of organic selenium affected carcass and meat quality, tissue selenium content and glutathione peroxidase activity in ducks. The study was performed on 240 one-day old ducklings of the same origin (Cherry Valley hybrid), during a 49-day period, that were fed diets supplemented with four different levels of selenium yeast (ALKOSEL (R) R397): groups with 0 mg/kg, 0.2 mg/kg, 0.4 mg/kg and 0.6 mg/kg added Se. Live weight, carcass characteristics, meat quality characteristics, chemical composition of meat, selenium content in plasma, feces, liver and meat, as well as plasma glutathione peroxidase activity were determined. Animals fed high Se diets (0.4 mg/kg) had higher live weight (P<0.05) compared to those fed diets with inadequate (0 mg/kg) or with supranutritional (0.6 mg/kg) Se levels. Chemical analysis of meat revealed differences in moisture, protein and lipid content among compared groups. Breast meat from the group wit
...
h the highest dietary Se (0.6 mg/kg) had a higher protein content (P<0.01) compared to breast meat from groups with 0 mg/kg and 0.2 mg/kg added Se. Se supplementation increased significantly Se levels in plasma, liver and muscles, as well as activity of glutathione peroxidase in plasma.
Keywords:
Selenium / Duck / Glutathione peroxidase / Meat quality
Source:
Animal Feed Science and Technology, 2015, 210, 225-233
Projects: