Investigation of antimicrobial resistance in E. coli strains isolated from calves and pigs
Ispitivanje rezistencije izolovanih sojeva E. coliod teladi i svinja na antimikrobna sredstva
Authors
Ašanin, Ružica
Krnjaić, Dejan
Mišić, Dušan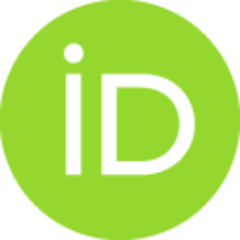 Article (Published version)

Abstract
Samples (30) of feces of calves, piglets, guilds and pregnant sows with signs of diarrhea, as well as rectal smears, received from farms, where related problems were followed for three months, were used in these investigations. The material was processed so as to isolate microorganisms using the usual microbiological methods (microscopy, sowing cultures on bouillon, Triptose agar gel with 6% sheep's blood, MacConkey agar and Saburaud dextrose agar). After clean cultures were obtained, biochemical identification was performed using commercial ID kits (BBL Crystal Entero/nonfermenter ID kit, Bee-ton Dickinson, USA), as well as standard biochemical series. Resistance, or sensitivity of isolated strains of E.coli, were examined using the disk diffusion method according to Kirby Bauer on Mueller Hinton agar, using antibiogram tablets (Torlak, Belgrade) and antibio-gram discs (Becton Dickinson, USA). Investigations covered'17 antimicrobial preparations ampicillin, amoxicillin with clavulonic
...
acid, tetracycline, chloramphenicol neomycin, streptomycin, gentamycin, trimetoprim, sulphamethoxasole trimetoprin + sufametoxasole, cephalexin, cephachlor, cephtriaxone spectinomycin, cholistin, nalidixin acid, ciprofloxacin. The efficacy and choice of the used antibiotic againstthe isolated strain was performed according to the standard recommendations of the National Committee for Clinical Labora- tory Standards (NCCLS), USA, as well as on the grounds of the instructions of the disc manufacturers. The established prevalence of resistant strains of E.coli to certain antibiotics and chemotherapeutics differed depending on animal age and specie. On the grounds of the analyses of the obtained prevalence of resistant strains in diseased, healthy, young and old animals, it is possible to detect the application of a certain antibiotic in prophylaxis and therapy. At the same time, the obtained results indicate the inadequate and uncontrolled administration of antibiotics to both claves (85%) and piglets (95%), which leads to the high prevalence not only of the resistant, but also of multiresistant strains.
U ispitivanjima kao materijal korišćeni su uzorci (30 uzoraka) fecesa teladi, prasadi, nazimica i suprasnih krmača sa znacima dijareje, kao i rektalni brisevi dopremani sa farmi na kojima je problematika praćena tokom tri meseca. Materijal je obrađivan radi izolovanja mikro-organizama uobičajenim mikrobiološkim metodama (mikroskopski, kulturelno-zasejavanjem na hranljivi bujon, Triptozni agar sa 6 % ovčje krvi, MacConkey agar i Saburaud dekstrozni agar). Nakon dobijanja čistih kultura obavljena je biohemijska identifikacija uz primenu komercijalnih ID kitova (BBL Crystal Entero/nonfermenter ID kit, Becton Dickinson, USA), kao i standardnih biohemijskih nizova. Ispitivanje rezistencije, odnosno osetljivosti izolovanih sojeva E. coli obavljeno je disk difuzionom metodom po Kirby Baueru na Mueller Hinton agaru uz korišćenje antibiogram tableta (Torlak Beograd) i antibiogram diskova (Becton Dickinson, USA). Ispitivanjima je bilo obuhvaćeno 17 antimikrobnih sredstava: ampicllin, amoksicilin
...
sa klavulonskom kiselinom, tetraciklin, hloramfenikol, neomicin, streptomicin gentamicin, trimetoprim, sulfametoksazol, trimetoprim + sufametoksazol cefaleksin, cefahlor, ceftriakson, spektinomicin, kolistin, nalidiksinska kiselina i ciprofloksacin. Procena efikasnosti i izbor korišćenog antibiotika u odnosu na izolovani soj izvedeni su prema standardnim preporukama NCCLS (The National Committee for Clinical Laboratory Standards USA), kao i na osnovu uputstva proizvođača diskova. Ustanovljena prevalencija rezistentnih sojeva E. coli prema određenim antibioticima i hemoterapeuticima razlikovala se zavisno od starosti i vrste životinja. Na osnovu analize dobijene prevalencije rezistentnih sojeva kod bolesnih, zdravih, mladih i starijih životinja može da se otkrije primena određenog antibiotika u profilaksi i terapiji. Istovremeno dobijeni rezultatii ukazuju na neadekvatnu i nekontrolisanu primenu antibiotika kako kod teladi (85%) tako i kod prasadi (95%) što dovodi do visoke prevalencije ne samo rezistentnih, već i multirezistentnih sojeva.
Keywords:
E. coli / resistance / antibiotics / calves / piglets / E. coli / rezistencija / antibiotici / telad / prasad
Source:
Veterinarski glasnik, 2004, 58, 5-6, 607-615
Publisher:
Univerzitet u Beogradu - Fakultet veterinarske medicine, Beograd