Effect of increased amounts of organic forms of selenium and vitamin E in fattening broilers on selected parameters of meat quality [Einfluss der Fütterung auf die Qualität von Broilern: Einfluss erhöhter Mengen an organischem Selen und Vitamin e in der B
Authors
Marković, Radmila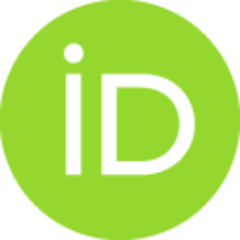 Baltić, Milan Ž.
Šefer, Dragan
Radulović, Stamen
Drljačić, Aleksandar
Đorđević, V.
Ristić, M.
Article (Published version)

Abstract
The paper examined the effects of adding a meal of organic forms of selenium broilers on meat quality of broilers. The experiment was conducted on 150 poultry Hubbard provenance divided into 3 groups. Broilers were fed complete feed mixtures for fattening in broilers various standard and chemical composition. During the experiments the first O-I group of broilers was fed the mixture with added organic selenium in the amount of 0.3 ppm, the second O-II, received the food with the addition of 0.6 ppm, and the third experimental O-III with the addition of 0.9 ppm organic selenium. All groups were fed 100 IU receiving vitamin E. At the end of the experiment was carried slaughter broilers and sampling of 6 of carcass from each group as: white and dark meat, liver and heart for chemical analysis (content of selenium, vitamin E, protein, fat and fatty acids). At the end of the experiment was significantly greater (p lt 0.01) content of selenium in relation to other groups, the O-III group in
...
the breast meat 0.61 mg/kg) in the drumstick (0.54 mg/kg) in liver (0.96 mg/kg) and heart (0.48 mg/kg). Content of vitamin E was significantly (p lt 0.01) higher in liver (4.49 mg/kg) O-II and O-III in relation to the O-I group. In experimental groups with increased content of selenium and 100 IU vitamin E was found significant (p lt 0.01) lower fat content (breast, heart), and higher protein content (p lt 0.01) in the liver. The total amount of saturated and polyunsaturated fatty acids several times was greater in the group with 0.9 mg/kg organic selenium in feed.
Keywords:
Broiler / Meat quality / Selenium
Source:
Fleischwirtschaft, 2010, 90, 10, 132-136