Helminth fauna of the bank vole Myodes glareolus (Rodentia, Arvicolinae) on the territory of Fruska Gora Mountain (Serbia) - A potential source of zoonoses
Authors
Bjelić-Čabrilo, Olivera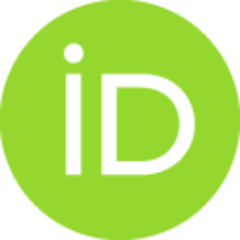 Kostić, D.
Popović, E.
Ćirković, Miroslav
Aleksić, Nevenka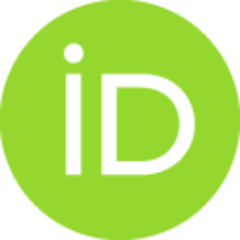 Lujić, J.
Article (Published version)

Abstract
The quantitative and qualitative composition of the helminth fauna of 588 bank voles (Myodes glareolus) from the territory of Fruska Gora Mountain (Serbia) were analysed with the aim to determine if the species is a natural reservoir of any zoonotic infection. The presence of nine nematode and five cestodes species was detected. The following roundworm species were revealed: Capillaria murissylvatici (Dieseng, 1851, Nematoda: Capillariidae), Trichocephalus muris (Schrank, 1788, Nematoda: Trichuriidae), Heligmosomoides glareoli (Baylis, 1928, Nematoda: Heligmosomidae), H. polygirus (Dujardin, 1845), Heligmosomum mixtum (Schulz, 1954, Nematoda: Heligmosomidae), Aspiculuris tetraptera (Nitzsch, 1821, Nematoda: Oxyuridae), Syphacia petrusewiczi (Bernard, 1996, Nematoda: Oxyuridae), S. stroma (Linstow, 1884, Nematoda: Oxyuridae) and Rictularia proni (Seurat, 1915, Nematoda: Rictulariidae). Two species of adult tapeworms parasitized the bank vole: Catenotaenia henttoneni (Kirschenblatt, 1949
...
, Cestoda: Catenotaeniidae) and Hymenolepis asymmetrica (Janicki, 1904, Cestoda: Hymenolepididae), and three in the larval stage: Taenia martes (Zeder, 1803, Cestoda: Taeniidae), Taenia polyacantha(Leuckart, 1856, Cestoda: Taeniidae) and Mesocestoides lineatus (Goeze, 1782, Cestoda: Mesocestoididae). The largest number of hosts was infected with Heligmosomoides glareoli and Catenotaenia henttoneni. In addition, three larval tapeworms important for veterinary science and medicine were recovered: Taenia martes, Tatratirotaeina polyacantha and Mesocestoides lineatus. For these, the bank vole is an important intermediate host. Given the fact that, up until now, the bank vole has not been researched for parasite fauna, it is a new host for all determined helminth species. The results obtained contribute to the knowledge on helminth fauna of rodents in Serbia, which was not thoroughly studied so far.
Keywords:
cestoda / nematode / natural reservoir / Vojvodina
Source:
Bulgarian Journal of Agricultural Science, 2011, 17, 6, 829-836
Publisher:
Scientific Issues Natl Centre Agrarian Sciences, Sofia