Electrolyze doxidyzing water-new generation of biocide
Elektrolizirana oksi dirajoča voda-biocid nove generacije
Authors
Pintarič, S.
Koprivnikar, J.
Dobeić, M.
Pintarič, R.
Radenkovic-Damnjanović, Brana
Janković, Ljiljana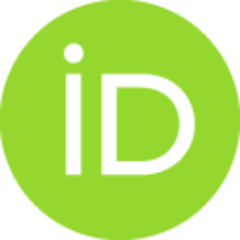 Article (Published version)

Abstract
The contemporary cattle farming and food processing industry are fields where more and more attention is drawn to the reliability of controlling in the process of the food production. Ensuring safe food influences the health of people, too. Inappropriate sanitary procedures increase the possibility for microorganisms to develop resistance to disinfectives. Disinfectants are expected to have a wide range of activities on microorganisms, to be instantly effective in low concentrations in the presence of inpurities, not to effect the surfaces they are desinfecting, not to leave any residues and to be non-toxic. The market has a new thing to offer, namely a new generation of biocide from the group of electrolyzed oxidised water (NEOW) which combines a whole range of properties of the ideal biocid due to the activity it has on microorganisms. It has a unique way of working; namely by depriving electrones from prokaryotic cells it causes their destruction and stays harmless to the environmen
...
t. The advantages that are composed in the NEOW drove us to the decision to test its effects during the food processing in a poultry slaghterhouse. The way of applying the biocide solution was by cold dispersing at 50 per cent concentration and applying it on the surface in the quantity of 10 ml/m2. The success of disinfection was evaluated by swabbing the surfaces of the equipment in the working area and by monitoring the test microorganisms that were exposed to the cold dispersion of the biocid solution. The results show a reliable decrease in the microorganisms after being treated by the cold NEOW dispersion, since no microorganisms were detected after 30 minutes (>l3 CFU/cm2). It was found out that the number of microorganisms can decrease by more than 6,0 log10 CFU/cm2. According to the characteristics of the NEOW and the findings of the experiment, we think that a research should be made also on the field of the cattle farming as well as studying the possibilities of using it in cases of outbreaks of infectious diseases.
Keywords:
Biocide / Disinfection / Electrolyzing oksidyzing water / Prevention
Source:
Slovenian Veterinary Research, 2011, 48, SUPPL.13, 378-380