The Novel Phenylpropiophenone Derivates Induced Relaxation of Isolated Rat Aorta
Authors
Ivković, B.
Vladimirov, Sote
Novaković, Radmila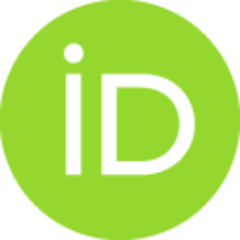 Ćupić, Vitomir
Heinle, H.
Gojković-Bukarica, Ljiljana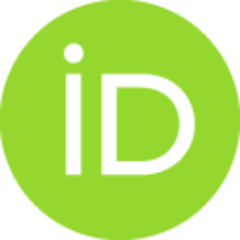 Article (Published version)

Abstract
Our aim was to define how different chemical properties of newly developed phenylpropiophenone derivates (PhPds) influenced their potency and efficacy to relax rat aorta. A contribution of ion channels in the PhPds and propafenone mechanism of vasodilatation was tested. PhPds were syntethysed by substitution in the benzyl moiety with -F, -CH3 or -CF3 groups on the ortho or para position. The vasodilatation by PhPds was examined on the rings of rat aorta precontracted with phenylephrine. In order to test involvement of voltage-gated Na+ and K+ channels and L-type Ca2+ channels in a mechanism of action of PhPds, we used their blockers: lidocaine, nifedipine and 4-aminopiridine, respectively. Aorta was more sensitive to 5-ortho-trifluoromethyl derivate than to propafenone and other PhPds. The 5-para-methyl derivate had lower potency and efficacy than propafenone and other PhPds. Lidocaine did not influenced relaxation induced by PhPds, but slightly inhibited the effect of propafenone. The
...
4-aminopiridine only inhibited relaxation induced by 5-para-methyl derivate. Nifedipine inhibited relaxation of the rat aorta induced by 5-ortho-trifluoromethyl derivate and by propafenone. Introduction of 5-ortho-trifluoromethyl and 5-para-methyl group in the benzyl moiety of propafenone molecule changed its potency, efficacy and mechanism of action in the rat aorta. The 4-aminopiridine- and nifedipine sensitive ion channels are involved in mechanism of action of 5-para-methyl and 5-ortho-trifluoromethyl derivate. The introduction of other tested groups in the benzyl moiety does not affect pharmacological properties of the PhPds in relation to propafenone.
Keywords:
vasodilatation / structure-properties relationship study / ion channels
Source:
Arzneimittelforschung-Drug Research, 2012, 62, 7, 345-350
Publisher:
Georg Thieme Verlag Kg, Stuttgart
Projects: