The influence of feeds on fatty acid composition of meat fattening pigs
Authors
Marković, Radmila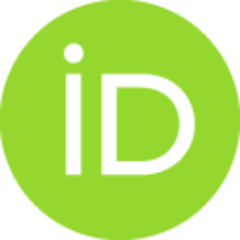 Todorović, M.D.
Baltić, Milan Ž.
Radulović, Stamen
Dokmanović, Marija
Drljačić, Aleksandar
Šefer, Dragan
Jakić-Dimić, Dobrila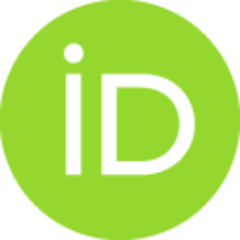 Conference object (Published version)

Abstract
The aim of this study was to investigate the possibility of using different feed compound for pigs in order to increase content of n-3 fatty acids in adipose tissue, as well as improving relation n-6/n-3 fatty acid that is known to be disordered in the modern way peoples diet. In this trial to view this crossbred pigs were used (Yorkshire × Landrace), with an initial body weight of 60 kg. The pigs were divided into two groups of 10 pigs and fed standard diets for fattening pigs of 60-100 kg (finisher), provided differences between groups only in the S experimental group which had a full-fat soybean in feed mixtures (S), and a second group enriched linseed (L) in the recommended amount of 2.5% in the feed mixture (Vitalan, Vitalac, France). Vitalan contained 85% of extruded linseed and the rest were wheat bran and antioxidants. The mixtures were balanced and fully meet the requirements of the animals at this stage of fattening. Samples were collected for testing of complete mixtures of
...
chemical composition and fatty acid content. Pigs were kept until weight of 105 kg. At the end of the experiment, after slaughtering, processing and cooling carcass samples of adipose tissue (back) were taken of each pig in both groups. The adipose tissue was examined of fatty acid composition. Chemical analysis of fatty acid composition (a gas chromatograph GC/MSD GC 6890, MS 5972/73) complete feed mixtures showed that the feed with linseed (L) had significantly lower (P lt 0.001) content of SFA, and significantly higher content (p lt 0.001) PUFA from feed mixtures with full-fat soybean (S). Also the ratio of n-6/n-3 in feed mixture in L group (5.567) was lower compared to feed mixture in S group (11.00) which is statistically highly significant (P lt 0.001). By analyzing the fatty acid composition of pigs fat statistically significant differences were found between experimental groups. In adipose tissue of pigs in the groups with linseed (L) in mixtures was achieved significantly (p lt 0.001) higher content of n-3 fatty acids, or 1.97% compared to 1.42% in groups receiving full-fat soybean (S) in feed mixtures, and significantly (p lt 0.001) lower content of n-6 fatty acids, or 20.09% compared to 24.91%. Ratio n-6/n-3 in adipose tissue for the L group was significantly lower (p lt 0.001) or 10.23 relative to the group S (17.74).
Keywords:
Fatty acid / Feed / Linseed / Pigs
Source:
CEFood 2012 - Proceedings of 6th Central European Congress on Food, 2012, 1576-1581
Publisher:
University of Novi Sad, Faculty of Technology