Thymol depletion in the pig stomach
Authors
Beier, Ross C.
Petrujkić, Branko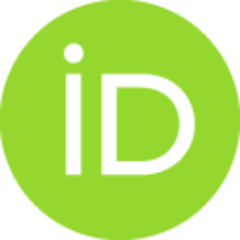 Sedej, Ivana
Anderson, Robin C.
Nedeljković-Trailović, Jelena
Nisbet, David J.
Conference object (Published version)

Abstract
Aromatic plants and their extracts have been used in human and veterinary medicine since ancient times. However, the exact mode of action and kinetics or these compounds are generally poorly understood. The aim of this work was to determine the degradation and absorption kinetics of thymol in the pig stomach. An improved GC method was developed to easily measure the thymol content in samples extracted into ethylacetate. The GC separation was achieved on a 30 m × 0.25 mm ™ 0.25 mm film thickness Equity™ - 1701 fused silica capillary column, resulting in a standard curve over 1-500 mg/L. Isolated pig stomach was incubated for 360 min at 37 °C in an incubator with 95% O2:5% CO2 atmosphere on an oscillating plate at 40 rpm. Tyrode's solution pH 6.5 was used as incubation fluid. Pig stomach contents were inoculated with thymol (1.7 mM), and samples were collected at intervals during incubation and were extracted as is or after treatment with a lysis buffer. The lysis buffer was used to rele
...
ase thymol that may have been internalized by endogenous bacteria. Thymol concentrations in unlysed stomach samples decreased rapidly, being reduced more than twofold during 30 min incubations. Conversely, thymol concentrations in lysed samples increased rapidly, following 60 min incubations, concentrations were achieved at twice those measured in unlysed stomach contents at the beginning of the incubation. Thymol concentrations in lysed samples remained nearly double those in unlysed samples even after 360 min. Differing thymol concentrations measured in lysed and unlysed samples suggest luminal depletion resulting from bacterial uptake of thymol. Upon ingestion, luminal depletion would be expected to occur rapidly in stomach contents, but whether this sequestration would make thymol unavailable for absorption in the stomach or more distally is not known. Further investigation is needed to identify the bacteria responsible for this "thymol sequestration" phenomenon.
Keywords:
Gas chromatography / Pig stomach / Thymol
Source:
CEFood 2012 - Proceedings of 6th Central European Congress on Food, 2012, 279-283
Publisher:
University of Novi Sad, Faculty of Technology